PAS (Platform for Ancillary Services)
Launched

ultimetrics are the first technology provider to successfully launch PAS STOR, National Grids new flexible web-based platform.


STOR will cease trading through the existing SRD devices from 31 January 2020
 The new system supports many other services such as the new service Fast Reserve, which promises to allow greater flexibility than STOR by lowering the required power and runtime requirements, allowing for smaller generators to participate in the market.
Although the requirements to use the PAS platform are significantly more flexible than the traditional STOR platform, the technological hurdles to adoption are vast. The platform favours older tried-and-tested technologies, such as SOAP, which can make it more difficult to work with newer languages and frameworks. The scale of the implementation itself is considerable, since rather than National Grid providing a single user interface portal for contract declarations, each participant is required to build an interface for this, themselves.
Larger providers will possibly have the resources available to overcome these issues, however, smaller providers will have to partner with traders or aggregators, making their situation less flexible and potentially placing them at a disadvantage in the market. To retain full autonomy you will need to work with an independent technology provider such as ultimetrics who can support and advise on the most effective and cost efficient solution.
ultimetrics are the FIRST and at this moment, the only technology provider who have designed a working, reliable and fully tested interface to support generation owners migrate from SRDs to the new PAS Platform.
HELPING SHAPE THE FUTURE OF THE ENERGY MARKET
ultimetrics is backed by 20 years of knowledge and experience in the Energy Market, using Smart technology to help our clients achieve the flexibility they need to adopt new services swiftly without any disruption to business.  We are partners  with leading R&D organisations, National Grid/ESO, DSOs and importantly with our customers; designing new smart technology to ensure our clients are ahead of the market . ultimetrics delivers secure, reliable and flexible connections across Europe giving you the power to balance and control your generation assets, however big or small.
OUR AWARD-WINNING ANALYTICAL ENGINEERS FORGE A PATH OF INNOVATION
ultimetrics partner with leading forums, thought leadership groups, academia and importantly the community, to intricately understand the Energy Market. Our dedicated and highly reputable team consist of Doctorates in software, engineering and mathematics. We listen, support and involve partners – delivering innovative solutions for the Future Energy Market and ultimately you, the generation provider.
We are always very interested partnering third party suppliers and supporting pilot schemes, so please do get in touch.
Ultimetric technology configured for specific applications
Years of reliable operation
Engines controlled by the system
HOW DOES IT WORK IN THE REAL WORLD?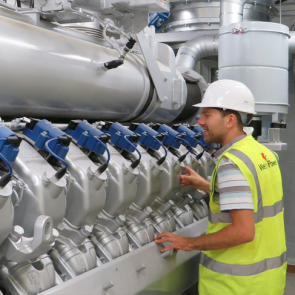 WELSH POWER
Despatch, grid connection, analysis, reporting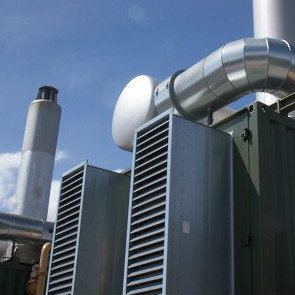 INFINIS
Supervisory controls, monitoring and reporting for gas-fuelled power generation
LET'S FIND AN
ULTIMETRICS

SOLUTION TO SIMPLIFY YOUR BUSINESS...
WHO HAS BENEFITTED FROM OUR TECHNOLOGY?