What's the best choice of energy market for your business? Capacity, ancillary services like STOR, or new services such as TERRE? The answer is 'all of the above'. However, current market changes are likely to have significant implications for businesses in terms of how you use your generation portfolio. Proving challenging to convince your investors and key decisions makers to make changes to operations and processes.
By breaking down what you have and assessing what you really need.​
You may want to continue providing STOR yet PAS requires new software to facilitate despatch or adopt TERRE as a new service? Again, more money and time to reach a stable working solution. 
However working with ultimetric response can help you deliver any service, keep ahead of market changes and access new opportunities without altering or disrupting your current despatch process; whether you have multiple legacy SRDs or have single site generation and wish to invest in new services such as TERRE. How?
Add a new service to your existing system using an API. These modules can be installed in the cloud or at your premises and connect to your current despatch system (via your API or standard protocols), giving easy integration with ANY service controlled over the web. (For example PAS, TERRE & DSO contracts).
Declaration & Settlement via browser dashboards.
Install a site module and connect to a service via API. ultimetric technology will be installed at your site and attached to your generation assets to monitor & control your system, providing visibility on site via user configurable dashboards, data logging, notifications and full scripting control. Connecting to dispatch services directly or by BRIDGING your mix of assets from multiple sites to a cloud dashboard. ultimetrics will emulate an SRD PC, acting as a plug-in replacement.
Despatches all of your services securely and reliably with flexible mapping from contract to site, fully scriptable to track whenever your needs change. Each site is managed locally by site modules. Notifications keep you up to date with all the activity of your portfolio with full Declaration & Settlement analysis via browser dashboards.
HELPING SHAPE THE FUTURE OF THE ENERGY MARKET
ultimetricsis backed by 20 years of knowledge and experience in the Energy Market, using Smart technology to help our clients achieve the flexibility they need to adopt new services swiftly without any disruption to business.  We are partners  with leading R&D organisations, National Grid/ESO, DSOs and importantly with our customers; designing new smart technology to ensure our clients are ahead of the market . ultimetrics delivers secure, reliable and flexible connections across Europe giving you the power to balance and control your generation assets, however big or small.
OUR AWARD-WINNING ANALYTICAL ENGINEERS FORGE A PATH OF INNOVATION
ultimetrics partner with leading forums, thought leadership groups, academia and importantly the community, to intricately understand the Energy Market. Our dedicated and highly reputable team consist of Doctorates in software, engineering and mathematics. We listen, support and involve partners – delivering innovative solutions for the Future Energy Market and ultimately you, the generation provider.
We are always very interested partnering third party suppliers and supporting pilot schemes, so please do get in touch.
Ultimetric technology configured for specific applications
Years of reliable operation
Engines controlled by the system
HOW DOES IT WORK IN THE REAL WORLD?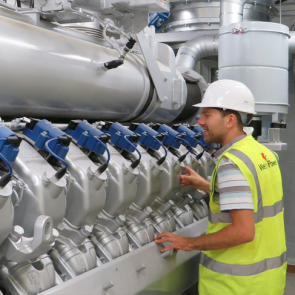 WELSH POWER
Despatch, grid connection, analysis, reporting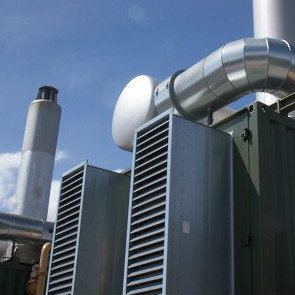 ALKANE ENERGY
Supervisory controls, monitoring and reporting for gas-fuelled power generation
LET'S FIND AN
ULTIMETRICS

SOLUTION TO SIMPLIFY YOUR BUSINESS...
WHO HAS BENEFITTED FROM OUR TECHNOLOGY?